Ghanaians have been ordered to as part of the fight against the Coronavirus (COVID-19) disease to be wearing face masks and face shields where necessary when appearing in public.
In line with this directive, the Food and Drugs Authority (FDA) has released a statement detailing the approved brands for use by the public.
The Public Relations Officer and the Head of Communications of the Food and Drugs Authority (FDA), Mr. James Lartey told the media that the face masks are reusable.
Below is the full list: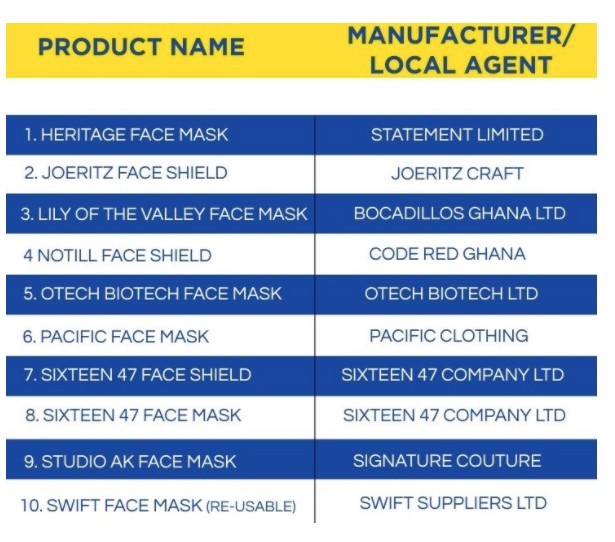 Ghana has so far recorded 1550 confirmed cases of the COVID-19 disease with 11 deaths and 155 recoveries.
Source: Ghana | Angelfmonlinegh.com