management team member of Asante Kotoko FC, Lawyer Sarfo Duku, has resigned.
The head of administration and legal affairs of the club announced his resignation on Monday.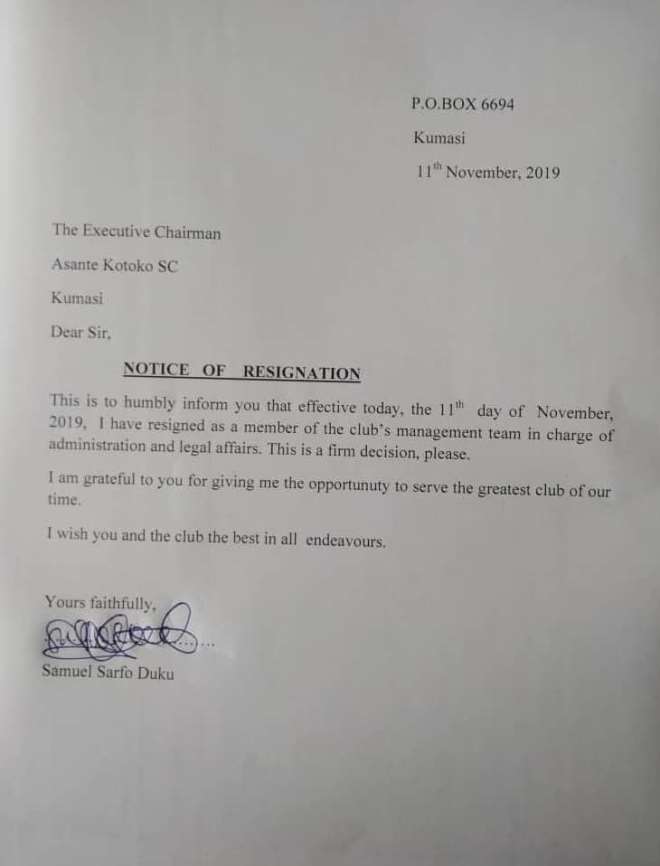 Lawyer Duku resigned from the position after submitting his resignation letter to the Executive Chairman of the club on Monday.
Sarfo Duku previously held the position as the Public Relations Officer at the Club
He also served as a member of the club's management team.